Car Insurance Calculation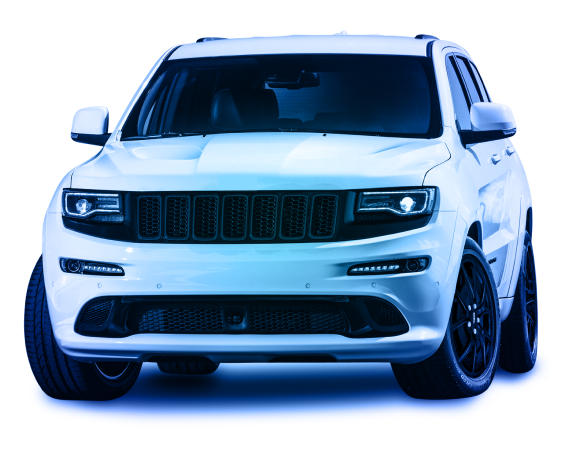 "There are many variables that go into determining car insurance premiums"
Getting the best rates for automobile insurance starts with good research. There are many variables that go into determining car insurance premiums, and knowing them can help you get the best prices on vehicle insurance. Variables that are utilized to determine rates include a person's age, their driving record, their credit score, the make, year, and model of the vehicle that they drive, their marital status, the deductibles they choose, the minimum limits they select, and numerous others. Insurance providers utilize statistics in order to create a risk profile for drivers. The area that you live in can also affect your rates.
When looking at formulas for automobile insurance policies, a person's age has a large effect. Younger drivers are a lot more statistically likely to get into automobile accidents. In response to these statistics, people in this demographic can expect to pay more for car insurance in comparison to older and more experienced drivers in their area.
Additionally, a person's driving record reflects heavily on the rates for car insurance that they are offered. Due to this, people should take care to follow automobile laws in their state, drive with an active insurance policy, and operate their motor vehicles safely. Getting moving violations, other tickets, or into an automobile accident, can potentially affect your auto insurance plan rates. There are other variables attached to this as well, including who is found to be at fault in car crashes as an example.
Not all states are legally able to utilize a person's credit score as a factor in determining premiums, but in many states, these numbers can be used. It has been determined that people with lower credit scores are more likely to file an insurance claim. This results in lower credit scores bringing higher rates than higher credit scores, when applicable.
Each vehicle on the market also has different safety ratings and different costs for repairs. The make, year, and model of the car you are driving affects the rates you pay for your policy. Safer vehicles that are easier to repair generally cost less to insure on average.
Some of the variables for car insurance premiums are easier for people to utilize for money saving than others. People cannot speed up the aging process, but they can choose which vehicles they decide to buy out of the ones available to them. Also, people can determine what their deductibles are, as well as the size of their auto insurance limits. As a driver, you will want to get enough automobile insurance to cover your risks. Depending on your specific situation, you may find that there are options for insurance that do not make as much sense for you to have. If your vehicle, for example, is only worth $1,000, collision insurance coverage and comprehensive insurance coverage might not make as much sense to have.
Take care to research multiple car insurance companies to find the best prices for auto insurance. Each company weighs a large number of the factors utilized differently, meaning that the auto insurance calculation can vary quite a bit from one company to the next. Use this to your advantage, and use the site to get free quotes to help you save money on car insurance today.
Enter your zip code to get insurance quotes in your area
Cheap car insurance – 15 main tips
How To Get Cheap Car Insurance Near Me?
Getting the cheapest auto insurance plans starts with using the right tools. On this site, you can get the best tools for finding the top rates on insurance premiums. It all starts with getting free insurance quotations from the top companies in your area. In addition to companies that operate mostly only online, you can also find local companies that have brick-and-mortar businesses. Many of these companies also give quotes online, meaning that there is an added convenience for potential customers like you.
Being able to get a free quote from many different insurance providers online means that you can get the top automobile insurance policies at the best rates available from the comfort of your home. When considering car insurance companies, make sure to not only look at the price of the plans you are considering, but also the customer service and financial strength of the companies.
There are other factors that you can look into to get great rates on insurance plans. These include a flexibility that insurance providers give in terms of selecting not only your deductibles but also the limits on the types of insurance you decide to purchase. Each state has minimum requirements for insurance, but many people do choose to get more coverage to protect themselves further. If you decide to save money by freezing your deductible, remember that if you are unable to pay for the deductible when an accident occurs, you may need to delay repairing your vehicle, which can be costly.
Improving your credit score, and maintaining a good driving record can also help you get the cheapest car insurance premium rates. These scores can have a large effect on what you pay for auto insurance, and it is a smart plan to pay attention to them. Another way to save money on automobile insurance is to pay for your entire policy up front. While this is not an option that everyone can pursue, it can save people up to 30% or more on their car insurance policy.
The 7 key tips to help you get the best auto insurance for less: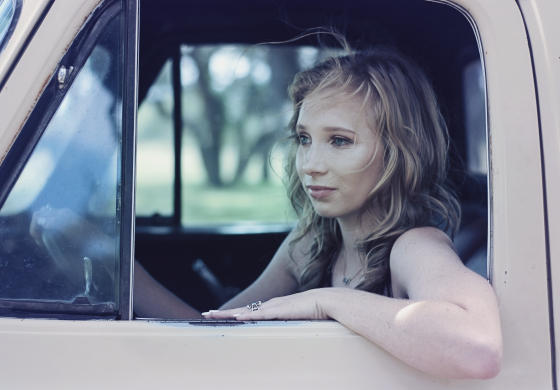 1) Get Multiple Insurance Quotes & Save
The most important way you can save money on the best insurance is by getting multiple quotes from a variety of qualified insurance companies, and that's how Cheap Auto Insurance can help you right now!
2) The Car You Drive Matters
Yes, it definitely does cost more to insure your brand new Ferrari than it would cost to insure a 1982 Buick Reatta. The kind of car you want to insure, make model and year all matter in your final coverage price.
3) Find The Right Deductible
Higher deductibles can mean you have a larger out of pocket expense if an accident occurs, but they can also greatly reduce the monthly cost of your insurance and that means your policy becomes much cheaper when you don't have any accidents.
4) Grouping Your Insurance Policies
If you own a home and have homeowners insurance, business insurance, fire and flood insurance, life insurance or any other insurance policies, getting your auto insurance from the same company may earn you important group policy package discounts.
5) Keep Your Credit Score Secure
Good credit demonstrates that you are more likely to maintain your insurance in good standing over a longer period of time and that gives insurance companies a strong incentive to offer you a lower premium. Keep your credit score high and monitor it often.
6) Always Claim Available Discounts
Often uninformed consumers pay too much simply because they fail to take advantage of all the available discounts from insurance companies. Cheap Auto Insurance can help you find and accept many of these important price modifiers.
7) Avoid Coverage Overages
Part of getting the right insurance policy is min/maxing your coverage. You always want to be covered correct, without too much insurance (which increases the cost of your premium) or too little insurance (which increases your out of pocket expenses). Cheap Auto Insurance experts can help you find the policy coverage that fits you best!
Cheapest Car Insurance based on Average Annual Rates
$ 1,052
$ 1,099
$ 1,201
$ 1,241
Main Types Of Car Insurance
There are many types of auto insurance policies that are available for people to purchase. Knowing not only the minimum limits for automobile insurance, but also the other types of vehicle insurance policies that are available to you, is vital for making the best choices to get the top prices for automobile insurance. The first step is recognizing which types of automobile insurance are required, and which ones are the best for you to have but are optional. Here are some of the main types of auto insurance and a brief outline of what they do.
Liability insurance coverage is a type of insurance that protects people financially because it helps cover the costs associated with a car crash. Liability coverage pays for damages to other people and their vehicles if you are found to be at fault in an automobile accident.
Also, many people choose to get uninsured motorist coverage. This type of coverage, as well as UIM coverage, helps pay for damages that another person's auto insurance will not cover because they do not have a car insurance plan or do not have enough to cover the costs they are liable for.
Collision auto insurance coverage is also available, helping to pay for the costs of damage to your vehicle from collision, regardless of whether you are found at fault in the accident or not. Many people choose to get this type of insurance coverage, as well as comprehensive car insurance. Comprehensive coverage helps pay for damages to vehicles due to theft, vandalism, and weather-related incidents. You will want to read over your comprehensive insurance coverage plan to see what the incidents that are covered are.
Medical Payments Coverage is also available for drivers, and is required in some states. This helps cover your medical bills and expenses if you are in a car crash. Having additional support if large medical expenses come your way is vital and a huge help. Personal Injury Protection, or PIP, also can provide financial assistance if an injury occurs as a result of an accident.
Lease Gap Insurance is another type of insurance policy that helps pay the difference between what is owed on a car and what the car is worth if an accident happens. This type of insurance coverage can help protect people financially and is most common when people first purchase new vehicles.
Certain types of automobile insurance are not required by law in some states, and are listed in the terms of contracts for leasing vehicles or financing them. These types of loans bring additional risk to the people who are lending money to you. Due to this, companies require special types of insurance to help further protect both of their investment and yours. In many cases, these contracts will require that you have comprehensive insurance coverage, collision insurance coverage, and lease gap insurance. Make sure if you are taking out a lease or financing a vehicle that you check with the terms of the company you are working with and making sure that they are being met.
Cheap car insurance rates
It is quite interesting to see people drive an extra mile for 1 USD! Yet, very few car owners are ready to spare few minutes and save on their insurance policies. Spending money on the right kind of car insurance policies will help you in the long run. When it comes to car insurance, we are market leaders. We can help you bag the market's finest auto insurance deals and discounts. There are so many different types of insurance policies to focus on! Indeed, this is a tedious task that needs professional assistance.
Get started with your hunt for car insurance coverage with us!
Alaska car insurance
Car insurance isn't the same in every state.
Minimum liability requirements:
50/100/25
Alaska's average car insurance rate:
$1,110
12th cheapest state in the U.S.
Alaska is a
Tort State
Following a car insurance claim, someone is found at fault for the accident, even if fault is determined to be 50/50.
More average annual rates for big car insurance companies
The table below shows average rates for additional driver types.
| | | | | |
| --- | --- | --- | --- | --- |
| Company | Good drivers | Good drivers with poor credit | Drivers with a recent at-fault accident | Minimum coverage |
| | $1,828 | $3,355 | $3,361 | $773 |
| | $1,855 | $3,378 | $2,668 | $850 |
| | $1,964 | $3,368 | $3,006 | $872 |
| | $2,752 | $5,411 | $3,592 | $1,146 |
| | $1,896 | $1,741 | $1,247 | $319 |
USAA is only available to military, veterans and their families.
Cheap Car Insurance In 2019 – Comparing Largest
Car Insurance Companies
Driving illegally in any state comes with large fines and other potential punishments including the possibility of drivers license suspension, drivers registration suspension, community service, jail time, and more. Due to this, it is important to get an automobile insurance plan. Car insurance can be expensive to obtain, but even more costly for people who do not have it. Fortunately, there are many ways to save. In addition to avoiding fees and penalties in the state that you live in, automobile insurance plans protect you from vast expenses that can stem from automobile accidents. If a car crash occurs, people can be held liable for damage to other people's vehicles, damage to other people's cars, and medical expenses for other drivers and their passengers.
Protecting yourself from these costs is important to do, but you can also save money by locating the cheapest car insurance companies in 2019. Each state and area can have different cheapest automobile insurance companies, but some companies can be found on many lists, including this one. By taking the average automobile insurance plan premiums from across the country, the least expensive auto insurance providers can be found.
USAA is one of the cheap auto insurance companies in the United States, with insurance policies that are among the lowest on average. Unfortunately, USAA does not provide insurance to everybody in the country. People utilizing this insurance provider must be members of the military, family members of military personnel, or veterans. Due to this, getting automobile insurance quotes from this company is restricted to people who fall into these categories.
Other companies on the top five list for lowest average premiums include American Family Insurance and Nationwide Insurance. These companies are good places to start your search towards finding the best prices for car insurance in the United States. Use the tools here for free quotes and save.
Car Insurance Discounts
Discounts on automobile insurance are common, and one of the best ways to save money on your vehicle insurance plans. Free online quotes, which are available here, are a top way to make sure that you are taking advantage of the many potential discounts that are offered. Getting the best automobile insurance premium prices starts with the right knowledge. This site has the tools you need to get the top rates. Available discounts include good student discounts, safety features discounts, antitheft discounts, multiple policy discounts, bundling discounts, pay in full discounts, good driver discounts, and numerous others. Each automobile insurance provider offers different discounts, meaning that it is important to shop around to find the least expensive car insurance policy rates.
For people who are looking for things that they can proactively do to save money, there are advanced driver's education courses that are available that many providers give additional discounts for having taken. When of the biggest ways to save larger amounts of money, in terms of discounts, include bundling of policies. This happens when people not only purchase their auto insurance plan from a company, but when they also purchase other types of insurance like homeowners insurance, health insurance, business insurance, and life insurance from the same company.
Also, large savings can come from pay in full discounts, for people who can afford to do so. This discount can provide people with up to 30% off their premiums, sometimes more. By combining multiple discounts, people can save more money on their plans. More money in your pocket gives better financial flexibility for the future. Make sure to look at customer service and financial strength for companies as well, and utilize the tools available on this site to save.
| | |
| --- | --- |
| Company | Average annual rate for good drivers |
| | $1,828 |
| | $1,855 |
| | $1,964 |
| | $2,752 |
| | $1,896 |
USAA is only available to military, veterans and their families.
Enter your zip code to get insurance quotes in your area
How To Save Money On Car Insurance?
There are many ways to save money on automobile insurance, but unfortunately, not everybody is aware of them all. The tools available on this website have helped people save a lot of money over the years. With numerous ways to save, the most important thing for people to do is read and research, use the best tools available, and shop around.
The biggest way to save money on car insurance is by comparing the cheapest auto insurance companies that provide the top policies at the best rates. Companies like USAA, American Family, Nationwide, and others as well, are all competing for your business. Not only that, but they each use different formulas to determine the rates they will charge drivers for their policies. By looking into multiple companies, you will find that some are charging more for your ideal policy than others. Use this knowledge to find cheaper insurance rates for automobiles.
Another fantastic way to save money is to bundle your insurance policies. People who purchase automobile insurance plans, as well as other types of insurance like life insurance, homeowner's insurance, and renter's insurance, can keep more money in their wallets. While it often does not have as big of an impact, having multiple cars to your insurance plan can also help you save.
Keeping a good driving record keeps rates low as well. Follow the laws in your neighborhood and state, keep an active and valid automobile insurance policy on you whenever you are driving, and work to be the safest driver you can be. This alone can save people thousands of dollars over the years.
Another thing that people have the ability to impact is the deductibles they choose, as well as the limits they have, for the automobile insurance plans they purchase. By increasing your deductible, your premium will go down. Keep in mind that you may still need to pay this deductible if you are in an automobile crash. Keeping the deductible affordable for you can help you save money in the long run, particularly if a car accident occurs.
Other companies to consider when shopping for an automobile insurance plan include Progressive Insurance, Farmers Insurance, Travelers Insurance, and Allstate Insurance. Look into all of the discounts that these companies, as well as the ones listed above, are offering and select the company, and the policy that best suits your individual needs and situation.
Compare Car Insurance Quotes Online
Comparing car insurance quotes online is a quick endeavor, so long as you know where to look. This website has the tools you need to get the best prices for automobile insurance. The most important thing to remember is that you have the power to get free quotes from many different companies, allowing you to save the most amount of money possible. Whether you are looking at companies like Allstate, Travelers or Nationwide, know that you have many options.
The convenience that comes from being able to get free automobile insurance quotes online is significant. Within a short period, you can get rates to help you make an educated decision on your coverage. Companies like USAA, American Family, and Farmers Insurance also provide low-cost insurance plans. You can even get anonymous car insurance quotes right here.
With all of these options at your fingertips, as well as numerous discounts that are offered from each of these top car insurance companies, as well as others, you can purchase a policy quickly and efficiently, and save money in the process. It is recommended to take a look at auto insurance quotes online every few years, as your situation, age, and the way car insurance providers calculate rates may have changed.
What Car Insurance Coverage Do I Need?
Decide much liability coverage is enough for similar type of drivers.