What Car Insurance Coverage Do I Need?
Decide how much liability coverage is enough for similar type of drivers.
Auto Insurance for International Students
When international students come to the United States to study, the university or college they are attending typically provides individuals on campus who help the visiting students settle into their accommodations, find their way around campus, establish themselves in the community, and also help them with the process of purchasing a car which they will use during the residence period of their studies in the United States. Just like United States students, the international students want to make the most of their surroundings and experience the world away from campus in their own way and gaining increased confidence from independence they get to experience in a foreign land.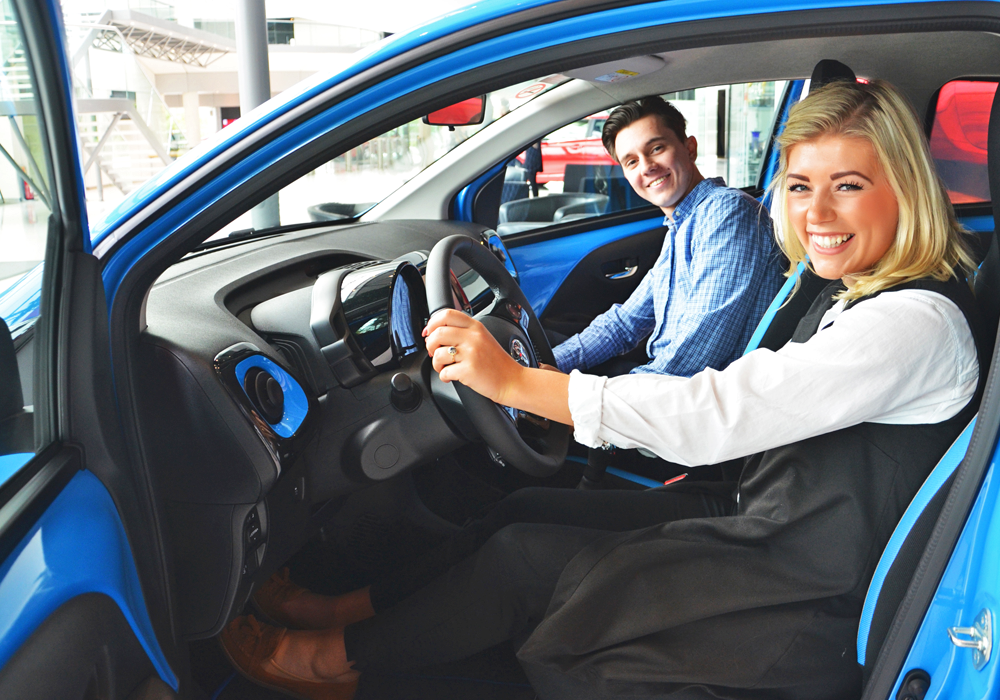 Where to Find insurance for International Students
The individual who is assisting the students during the process of purchasing an automobile will help the student find an insurance provider who does not demand that the student have three years minimum experience driving in the United States before the company provides coverage.
There are some insurance companies that will count the students driving experience that occurred in his or her native country, and the companies offer automobile insurance rates similar to those quoted to United States college students of a similar age bracket.
What Kind Of Car Insurance Do I Need?
As an international student or driver, you will need to get an appropriate driver's license to drive legally in the United States. While many people think that the driver's license, they need will be issued to them when they get into the US, International Driver's Licenses are issued from the country you are from. Being able to provide a valid driver's license from your country is part of the process.
Keep in mind that different states have different requirements for international drivers. Verify the laws in the states you are traveling to make sure that you are fulfilling all of the requirements for driving legally. This will include having car insurance that meets the minimum requirements of the state you are traveling to. There are numerous companies that offer insurance to international students and other international drivers, and you will want to contact multiple auto insurance providers to make sure you are meeting the requirements for insurance through their company. Shopping around for automobile insurance is essential for saving money as well, as the prices for car insurance in the United States can vary significantly from one company to the next.
The Cheapest Car Insurance For International Students
Finding the cheapest car insurance for international drivers starts with shopping around. You will need to have a valid driver's license, as well as an auto insurance policy that meets the minimum requirements for insurance in the state you are traveling to in order to drive legally. The tools on this website will help you get the cheapest car insurance policies available for your unique situation. Keep in mind that car insurance policies in the United States can be canceled before they run out. It may make the most sense to get a six-month policy, and a cheaper price than month-to-month insurance coverage would be, and cancel it after the three months you are in the states.
Cheapest Insurance Companies
Some of the cheapest automobile insurance companies for international students and drivers are not the most well-known companies, due to the specializations that they have. Companies like First Chicago, Bristol West, Kemper, Mercury, and Dairyland are known to be less expensive on average for drivers from out of the country than others.
Most Expensive Companies
Each auto insurance provider weighs variables differently to determine automobile insurance rates. Some of the more expensive insurance providers for international drivers, on average, include Safeco, Direct Auto, National General, and Elephant.
Documents You Need To Get A Driver's License In The U.S.
Getting automobile insurance in the United States requires drivers to have a valid license allowing them to drive in the country. If you are in the United States, and looking to get a US driver's license, you will have to adhere to the requirements in the state you are obtaining a license in. Most states require drivers to take an eye examination, as well as a written test and a driving test, to receive a driver's license. You will receive documentation of having completed all of these things, which will need to be presented at the DMV or government branch where driver's licenses are issued.
Essential Paperwork To Get Car Insurance In The U.S.
As an international driver, you will need to provide essential paperwork to drive legally in the country. You will not be able to drive legally in the US if you do not have a valid driver's license in your home country. Using your driver's license from your home country, you will be able to get an International driver's permit.
An International driver's permit allows international drivers to operate a motor vehicle legally in the United States. The driver's license you have from your home country will be supplemented by an International driver's permit.
Once you have an International Driver's Permit, you will be able to start applying for insurance coverage. You may, however, need your driving record from your home country to get insurance from some companies. Automobile insurance providers will use this information to determine your risk, which affects the prices you are charged for coverage.
Car Insurance Discounts For International Students
hen looking for auto insurance coverage, make sure to get quotes from multiple companies. Different insurance providers in the United States weigh risk variables differently, creating a lot of variation in prices.
Also, most companies offer drivers discounts. The safety features on a vehicle can impact the prices you pay to insure it. Many companies also offer good student discounts, as well as other discounts that can help you save money. Many companies give discounts to people who are getting multiple types of insurance from them. As an international driver, you may be considering renters insurance as well as automobile insurance. Finding companies that give you discounts for purchasing both of these types of insurance through them can keep more money in your bank account.
Purchasing a Car in the United States
If the international student decides to buy a used car while in the United States, it is a very important decision because their incomes are limited while they are studying at the university. There are so many different types of vehicles from which to choose, and a person could go crazy looking at the various types. The assisting individual that the university provided to help guide and inform the students is invaluable during the car-buying process. while the international students are allowed to purchase any vehicle they choose and can afford, the university and volunteers do recommend that the student purchase a used vehicle so there will be no loan to pay. Thus, their will. be more money left for the student to use while studying. Also, an older vehicle would only need liability insurance instead of the more expensive comprehensive insurance policies.
Getting an International Driver's License
International students are able to purchase an International Driver's License to use while they are in the United States through a relatively easy process. In order to obtain the license, the applicant must provide the proper documentation, such as a valid drivers license from their home country.
The International Driver's License is recognized by nearly all the United Nations countries and provides the international students who purchased it with additional identification and the ability to purchase a vehicle, obtain automobile insurance, and drive in the United States. While the international students at the university are not required to use both licenses as identification, it is strongly suggested that they do not throw out their license from their home country.
Students are able to purchase the International Driver's License for various lengths of time. The minimum amount of time for which the license is valid is one year. However, international students can also have their license validated for up to ten years.
Driving in the United States
There are various rules for driver's to follow in order to drive in the United States. The rules vary from state to state and when students come to the United States to study, many purchases their own transportation using the driver's license they earned in their home country and the International Driver's license purchased upon arrival. In addition, U.S. students continue to add to the automobile population creating congestion on the streets and noise complaints. Because of this, below are some small reminders of driving rules: from one state to another.
If you drive over the speed limit and are caught by the police, you will go to court to be fined by a judge. Additionally, you may lose your driver's license and your insurance rates will go up.
Always have your driver's license with you whenever you are driving. Also, make sure your vehicle's registration and proof of insurance remain in the car.
The Department of Motor Vehicles in each state issues current driving regulations, provides testing for individual drivers, and enforces driving regulations. It is a good idea to obtain a revised booklet of driving rules for your state in order to refresh your mind each year or two or whenever you move from one state to another.
Do not drink and drive. Not only is it against the law, you are putting the safety of innocent people on the line. Additionally, you could lose your license and/or be put in jail.
Always carry jumper cables in your car trunk. Other useful items include a flashlight, a warm blanket, spare tire, tire jack, bottled water, and a first-aid kit.