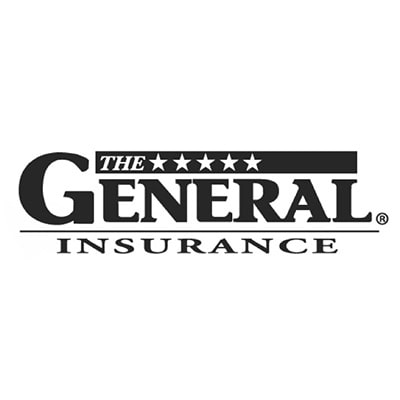 Find a lot of interesting information on TheGeneral
Go to website
This information will help to keep your money
About The General Insurance
The General Automobile Insurance Services, Inc. is an insurance company that is recognizable due to its popular television commercial series. It's a slogan is "For a great low rate you can get online, go to The General and to save some time!" The commercials have gotten recognition, having won top three Trolley Awards in 2012 in the animation category. They have even had Shaquille O'Neal as a spokesperson.
Headquartered in Nashville, Tennessee, The General has been selling automobile insurance policies since 1963. At that time, it was known as Permanent General Agency. The company was acquired by American Family Insurance in 2012. The General and its subsidiary companies provide insurance to people in more than 22 states. Some of the subsidiary companies include Permanent General Assurance Corporation, The General Auto Insurance Company, Inc. and Permanent General Assurance Corporation of Ohio.
A.M. Best, which rates insurance strengths, gives The General an "A-" Excellent rating. It is not the best rating available, but it is a strong one that shows a high likelihood of longevity.
Getting Car Insurance With The General
Auto insurance plans that are sold by The General are purchased through its website. Additionally, The General has regional offices in three states, Arizona, Ohio, and Louisiana. These offices offer both customer service and assistance with claims. The company rolled out a mobile insurance app in April 2011.
There are negative reviews out there about The General, but there are also positive reviews. People are more likely to post negative ones, and the company is known to do well with their customers in general. The company does not have a rating with the Better Business Bureau, but it did have an "A+" rating when it was the Permanent General Agency.
The General Auto Insurance Company does not write other types of insurance policies, only car insurance plans. They are known for accepting high-risk drivers at more affordable rates than those drivers might receive from a standard company. They offer a variety of coverage types, including SR-22 insurance. Discounts are also available with the company.
Minimum Coverage Options With The General
The General offers of the same minimum coverage options that are required in each state they do business in. Keep in mind that as a high-risk driver it may make sense to get a little bit more coverage than is generally recommended.
The General is not a standard auto insurance company. They offer insurance policies to higher risk drivers, even when others won't. People with good driving records and good credit may end up getting higher quotes from The General Auto Insurance Company than other companies give. They do offer monthly installments and low down payment options for insurance.
Enter your zip code to get insurance quotes in your area